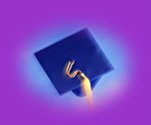 This page does not contain all information that is available from the VA. For complete information click here...
Education Benefits Home Page
Contact Information
When calling the Education Office of the VA in Atlanta, GA you will no doubt have trouble getting through. The best time to call is in the morning starting at about 8:30am Eastern. Don't give up if you don't get through. Hang up and immediately call back. Do this 4 or 5 times before waiting until later in the morning.

Veterans Benefits Improvement Act of 2004 -- The Veterans Benefits Improvement Act of 2004, Public Law 108-454, was signed by the President on December 10, 2004.

IMPORTANT- New education benefit for Activated Reservists -- H.R 4200 authorizing the creation of a new education benefit was signed into law on October 28, 2004. The new benefit, Chapter 1607, makes certain individuals who were activated after September 11, 2001 either eligible for education benefits or eligible or increased benefits. The Department of Defense (DOD), Department of Homeland Security (DHS) and VA are working on an implementation plan for this new benefit and at this time we are unable to provide more than general information about chapter 1607. Please be patient as we work with DOD and DHS to get this program implemented. Text of H.R. 4200
A New VA Benefit -- Licensing and Certification Questions and Answers or Search for Tests
You can receive reimbursement for licensing and certification tests you take on or after March 1, 2001. These tests must be specifically approved for the G.I. Bill. VA can pay only for the cost of the tests and not other fees connected with obtaining a license or certification. Organizations providing tests can obtain a supply of a VA Pamphlet explaining this benefit by clicking on this link.
Note: The minimum order is 50 pamphlets. If you only need one or two pamphlets, we have an Adobe Acrobat 5.05 file available for downloading and printing.